CeeD – where 'know how' meets 'can do'
You are here

You are here:
Home > Merry Christmas
Merry Christmas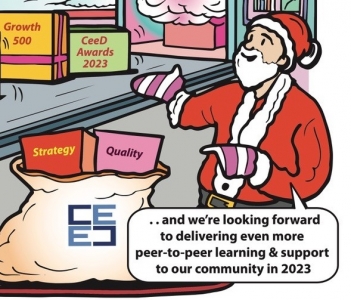 by Joe Pacitti, CeeD Managing Director
2022 came out with all of us full of optimism post the pandemic and timed perfectly around the CeeDAwards22 in Feb22.
The year certainly morphed into throwing up energy costs being added to the stretch in talent and supply chain challenges that the sector faced – however as always we see the CeeD community and all our members continuing to share ideas and knowledge to help all of us find the best way to move forward.
I am sure that the outlook for more of the peer-to-peer approach all helping each other in 2023 will give us a positive boost.
Wishing you all a fantastic season's greetings, a Merry Xmas  and a Happy New Year for 2023.