CeeD – where 'know how' meets 'can do'
You are here

You are here:
Home > Making the world's waste visible, verifiable and valuable
Making the world's waste visible, verifiable and valuable

Topolytics, a leading player in the global smart waste management market, has developed proprietary Software - WasteMap®,  which applies mapping and machine learning to overcome the inaccuracies and data vacuums that currently hinder greater resource recovery globally.
CeeD is supporting Topolytics with their 'Finding Materials Efficiencies with Wastemap® Project' and we'd like to establish a group of participants to take part in a Beta study to analyse insights into business waste materials by type and qualtities, what happens to it, its carbon emissions and resource recovery.
Each participant will be offered value-added insights on their waste and by-products, condition monitoring of resource efficiency across their sector. Ultimately as we head towards a more regulated and compliant mandate, evidence-based access to data that is audit worthy will become best practice across the manufacturing industry and wider supply chain.
Read more about why this is important in the recent Scotsman article.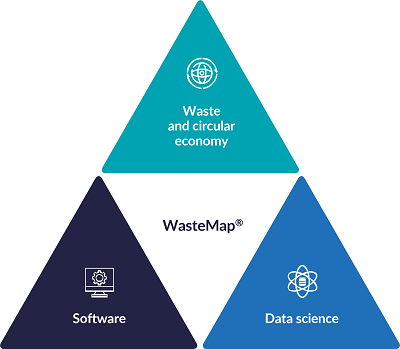 The project is fully funded in collaboration with Topolytics and Innovate UK.
Find out more, and how you can get involved, by contacting Tony Ianniello at CeeD.