CeeD – where 'know how' meets 'can do'
You are here

You are here:
Home > TRTL donating 10,000 pairs of compression socks to NHS staff across UK
TRTL donating 10,000 pairs of compression socks to NHS staff across UK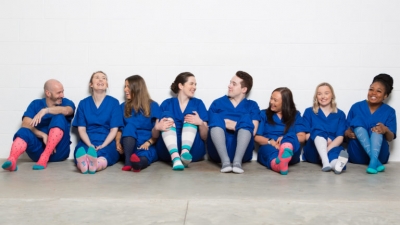 CeeD member TRTL are pledging to donate 10,000 pairs of compression socks to NHS staff across the UK!
With the current global pandemic affecting lives all over the world, they wanted to give back to nurses who are combating COVID-19 at the front-line and are facing some of the toughest weeks and months of their careers.
The company have currently donated a total of 5,000 of their TRTL Compression Socks to acute nurses in six hospitals across Scotland and now pledge to give away an additional 5,000 to nurses in London
The company now need your help with the final pledge - so for every pair of socks you buy for the NHS Nurses and frontline care workers who have reached out, they will match your donation.
That means for every pair you buy, these well-deserving teams get 2.
You can find out how to donate HERE - https://www.justgiving.com/crowdfunding/trtl-socks-for-the-nhs?