CeeD – where 'know how' meets 'can do'
You are here

You are here:
Home > Sowing 'CeeDs' to realise growth
Sowing 'CeeDs' to realise growth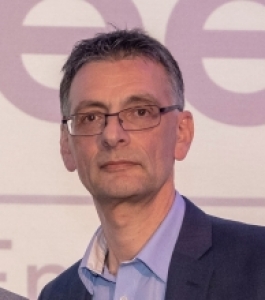 Blog by Joe Pacitti, CeeD Managing Director
Some 8 months ago, pre Covid-19, the CeeD team, our members, partners and sponsors were all sharing, celebrating and networking at the 2020 CeeD Industry Awards.
One of the key elements we reported on, was the continued initiative to work with early stage start-up technology businesses and bring them into the best-practice sharing peer-to-peer network of CeeD. Of course, not just any early stage business but in particular those who are focused on engineering and manufacturing directly or supporting the sector in some way. My strong belief is that many early stage companies would benefit greatly by engaging with more established enterprises, seeking out knowledge exchange, expertise and mentoring.
Not only will this help to accelerate product and service development opportunities to fast-track market penetration (i.e. find customers) and in some cases find partners and investors too. We should not underplay the appetite from established companies to seek out new suppliers either and particularly new and disruptive technologies.
Importance of Knoweldge and Business Exchange
So, bringing these two groups together must surely be a win-win. Going back to the CeeD Awards of 2019 and 2020, many of the shortlisted award nominations and winners were early stage technology companies – and they are already engaging in connected activity.
We can see that knowledge and business exchange is already happening. The lockdown put a bit of a brake on our planned initiative to accelerate our reach out to more start-ups and, more importantly, put in place practical methods to build this community. The gap still exists – and perhaps the lockdown has highlighted this need even more, We need to create a wide and eclectic 'community of practice' consisting of start-up and established companies operating in the manufacturing and engineering space, as well as academia and spin-outs. Re-addressing this need and taking steps to establish this more formal community, coupled with ongoing support from CeeD's peer-to-peer network, is right once more and the time do this is now!
New Bootcamp for Start-ups
CeeD, together with one our delivery partners, Tullibardine Consulting, are formally launching a new programme for start-ups soon - a short series of workshops to help smaller companies engage with larger companies in the manufacturing sector – the 'Bootcamp for Start-ups' series starts January 2021.