CeeD – where 'know how' meets 'can do'
You are here

You are here:
Home > HOW HELPING AUSTRALIAN SHEEP FARMERS KICK STARTED A BIOPLASTICS REVOLUTION
HOW HELPING AUSTRALIAN SHEEP FARMERS KICK STARTED A BIOPLASTICS REVOLUTION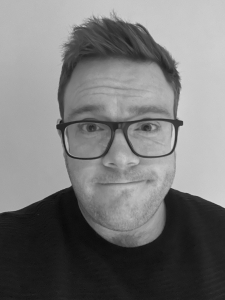 by Mark Penver, Managing Director, TENc (Formally Design Director at 4c Design Ltd)
As featured in The Scotsman (23 Feb)
Conceptualising an idea designed and developed for the sheep farming industry, took 4c Design Ltd on a journey that was underpinned by a sustainable and environmentally positive production process that can help transform manufacturing in this country…however, this particular journey spans the globe - from Glasgow via Australia and then to Malta.
The origins of a livestock animal welfare product for painlessly castrating and docking the tails of lambs, began its innovation journey in Glasgow. Not only has this become an important gamechanger for animal welfare, the product manufacturing element, which was carried out in Malta, highlighted the extent to which a positive production process can be a force for good in highlighting strong circular economy credentials.
For this, we created a start-up business, inspiringly called Numnuts. It is an applicator device which introduced an anaesthetic giving welfare-focused sheep farmers an ethical, sustainable approach to castration and de-tailing.
In the UK, much of the R+D funding was tied up in unrelated fields or academic research. However, we found that this did not appear to be the case in Australia, where animal welfare is paramount across its vast sheep farming industry and funding was available for us, a product design consultancy to pursue this new venture.
After successful trialling Numnuts on sheep farms in Western Australia, the next stage was to raise further funding and take the prototype to the manufacturing stage. 
The brief was to find a Scottish or wider UK manufacturers who could use injection moulding as the main manufacturing process and could do the assembly process as well.  Unable to find an appropriate partner here, we turned our attention to Malta and found a manufacturing partner, MCL, which calls itself an 'energy neutral manufacturer'. This was a gamechanger.
Having then reached an agreement to manufacture in Malta, we saw the significance of energy neutral manufacturing where sustainability is the bedrock of every element across the production line. 
Whilst the expense of injection moulding is obviously the labour costs of people operating the machines, solar energy powers the running of the machinery adding more to the local grid than is actually used in the production and assembly plant. MCL also had the vision to build a well underneath the factory which constantly pumps fresh water up through the pipework to cool the injection moulding machinery.
Moreover, MCL had built a recycling plant at the back of its injection moulding facility where plastic waste could be recycled into new products. 
Following success with Numnuts we have entered into a formal joint venture with MCL, through its internal development team called C6, from which a further spin-out business – TENc - was born to focus on creating products that flies the flag for true sustainable replacement product design – in other words, design and manufacture sourced entirely by adopting renewable energy and urban waste material, and with support from CeeD in Scotland, we'll be looking to encourage more manufacturers to join this sustainable revolution.
For now, the future for sustainable product manufacturing lies in bioplastics and farmers using Numnuts on its lamb herd will definitely be holding the future in their hands.