CeeD – where 'know how' meets 'can do'
You are here

You are here:
Home > Best wishes for Christmas and 2021
Best wishes for Christmas and 2021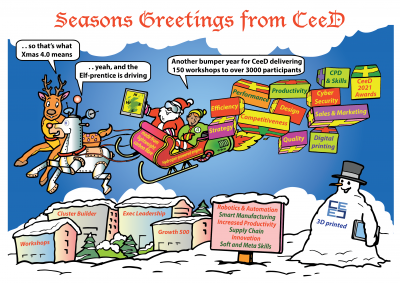 We'd like to wish you all the best for the festive period.
It may not be the Christmas most of us planned but we hope you manage to enjoy the break.
Christmas closing dates
CeeD's offices will close on Thursday 24th December and re-open again on Tuesday 5th January
We hope our Christmas card brings a smile to your face and we look forward to seeing you in 2021!