CeeD – where 'know how' meets 'can do'
You are here

You are here:
Home > 2021, a year to forget or remember? And what lies ahead?
2021, a year to forget or remember? And what lies ahead?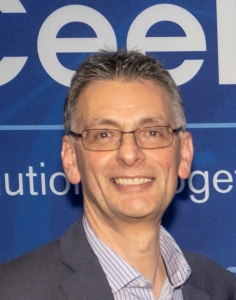 by Joe Pacitti, Managing Director
So, another 12 months have slipped by in what might feel a bit like the middle of the roller coaster ride we started back in February/March 2020.
Not withstanding all the business and personal challenges many of us have faced – I can share that my dad passed away late summer just short of his 90th birthday – the one thing I can take from the last 12 months is the need for resilience and adaptability in the face of challenges.
For our sector the challenges of the pandemic and Brexit manifested itself in supply chain shortages coupled with the heating up of the labour market – some to do with experienced folk taking a rethink and retiring, other factors such as the bottom end influx and training taking a bit of a hit.
Challenges and issues, YES, but the sectors related to engineering, manufacturing and technology which CeeD supports have shown remarkable resilience.
Our own organisation has indeed mirrored what our network has experienced – growth and adaptation of our services. For example, developing our Executive Leadership development programme, which itself was a newish addition, by adding a mentoring mix-up pilot.
Working with 8 companies 8 leader mentors and 16 mentees all swapped around – the 'mix up' part. Something a bit different and innovative for us (I accept mentoring is not new) and a shout out to Skills Development Scotland for supporting the pilot. We flexed the team like many of our members – struggled to recruit in the hot labour market but patience and resilience prevailed and now we are sitting at 8 staff having doubled this from the Feb/March 2020 position.
I am pleased to say we have been able to continue to increase our reach out to SMEs and micro companies – trying to show the real benefit of how those smaller companies can learn from larger established companies in the peer-to-peer model we are founded upon. It has also demonstrated that the two-way learning and opportunity to present disruptive technology and agile capability to the larger established companies is a benefit.
Some of this in areas around tech waste mapping and providing the established manufacturing companies to help shape the development of the tool/portal and move it to a commercial model – so proper commercial collaboration through innovative development – with an impact on the journey to NetZero.
I would stress not a one-off initiative as that is not our thing – we want to be part of embedding and continuing to help organisations work together. The big challenge for us and all is to anticipate and build those potential consortia ahead of the research or commercial funding calls to make sure they are best placed to win and absorb funding – but importantly make a positive timely impact.
We took a year out from the CeeD Awards but we are back again for the CeeD Industry Awards 2022 – so keep your diary free and join us on the 24th February 2022. We are still open for submissions for our range of awards – we would love to hear your stories and so would others as you share them at the event.
I could go on and on about the great work and activity across our network and the difference collectively and individually they have made but, perhaps drawing to a close, what have I learned this year and how will I draw upon that for the year ahead – and working out my new year resolutions?
As I think about the past 12 months, clearly the head-on issue of the pandemic has forced us to draw upon a wide number of our existing skills and knowledge both tacit as well as learning new things to grow the skills toolbox. From the terminology of meta-skills - those over-arching master skills - the ability to meet change will require a greater need to be resilient and adaptable.
Our network of manufacturing and engineering companies and organisations in CeeD have embraced the challenges faced over the last 12-18 months and applied significant resilience, problem solving and taken a view that adapt or die is crucial – so what better way to emphasise the need to learn from the experts in their field and to absorb that into your own plans for the future. As we all know the only constant will be change!
The trick is to prepare as best we can for the increasing pace and unpredictability, be mindful to adapt quickly, be resilient and draw upon knowledge of your peers to meet the challenges ahead.
Happy 2022!