CeeD – where 'know how' meets 'can do'
You are here

You are here:
Home > University of Strathclyde
University of Strathclyde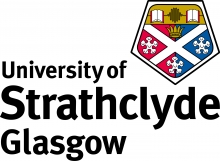 University of Strathclyde, Glasgow, is Scotland's third largest university and regarded as the one of the best in the UK for making links with industry.
Strathclyde Institute for Operations Management (SIOM) is an interdisciplinary, cross-faculty initiative within the university which was founded to deliver thought leadership and facilitate the advancement of the theory and practice of operations management. It aims to position itself as a beacon for the operations management community worldwide.
Within SIOM are a number of Knowledge Exchange Centres one of which is CRISSPE. CRISSPE was established in June 2004 as the first research centre of its kind in the field of Six Sigma in Europe. Its primary objectives are to develop and share best practice in the management and implementation of Six Sigma business strategy by excelling in the advancement of Research, Training, Consultancy and Teaching in Six Sigma, Lean Strategy and Quality & Process Management methods within UK and European Industries.
Both SIOM and CRISSPE are a part of the University's Department of Design, Manufacture & Engineering Management (DMEM) within the Engineering faculty.