CeeD – where 'know how' meets 'can do'
You are here

You are here:
Home > Superglass Insulation Ltd
Superglass Insulation Ltd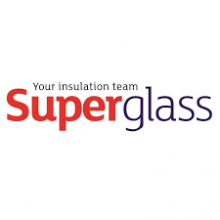 Superglass is unique
We can offer you thermal and acoustic glass mineral wool products that meet exacting standards together with a service that's tailored to you.
The perfect combination, we're sure you'll agree; and the result of our on-going investment in the latest manufacturing technology, new products and a whole new approach to the way we do business.
It means we can offer you impressive product quality and consistency, together with a range of products and innovations to meet ever-changing regulations and environmental pressures. We're agile and highly responsive too – when you deal with Superglass, you'll be in direct contact with decision makers – who like you, are keen to provide the right solutions for your business.
Integrated Management System
We are committed to continually improving quality, health & safety and environmental performance. We have implemented and maintain an Integrated Management System (IMS) which forms an integral part of our business strategy and is designed to meet the requirements of BS EN ISO 9001, ISO 14001 and OHSAS 18001 (latest editions).