CeeD – where 'know how' meets 'can do'
You are here

You are here:
Home > Starn Group
Starn Group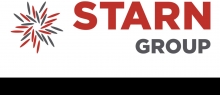 Headquartered in Dundee, Scotland we manage our staff and operations, ongoing all over the world, throughout the year.
Safehouse habitats have been used and applied to both simple and complex hot work tasks. The Safehouse Habitat is a recognised engineering control that manages and reduces the risks associated with hot work and sources of ignition in a hazardous area. Many clients use the Safehouse habitat as an engineering control for risk mitigation in risk assessment.
After 10 years experience of providing habitat solutions all over the world, SafeHouse provide a service which is trusted and relied upon in a number of different industries and sectors.
Safehouse provides flexible, effective and engineered solutions for all client requirements no matter how large or small. The Safehouse habitat comes complete with electrical equipment that is certified to be safely operated in a hazardous area, therefore providing a total package of equipment that radically controls, or, reduces risks relating to hot work tasks in the industry.
Safehouse Habitats specialises in the supply and installation of positive pressure flexible habitats (overpressure enclosures).
Typically, the pressurized habitats will be used where there is a requirement to safely execute hot work such as welding, grinding, cutting or sandblasting, the welding shelters are normally deployed on Offshore Production Platforms and within Onshore Petro-Chemical Terminals
Among the countries where Safehouse Habitats have been successfully used are Australia, Canada, Malaysia, Netherlands, Norway, Trinidad and Tobago, Tunisia and the U.K. Continental Shelf.