CeeD – where 'know how' meets 'can do'
You are here

You are here:
Home > Skills Development Scotland
Skills Development Scotland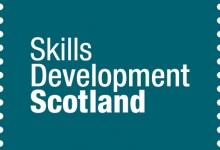 Skills Development Scotland was created to change the way in which people and businesses learn, develop and utilise their skills and the skills of their employees.
Our services include careers advice and guidance for young people as well as adults looking to find work, those facing redundancy and those looking to advance their career.
We actively engage with employers and offer a variety of ways for people to develop their skills through a range of work-based national training programmes, including Modern Apprenticeships, Get Ready for Work, Training for Work and Skillseekers.
To find out more just click on the link below, call 0845 8 502 502 or visit your local careers centre.