CeeD – where 'know how' meets 'can do'
You are here

You are here:
Home > Missiles & Space Batteries Ltd
Missiles & Space Batteries Ltd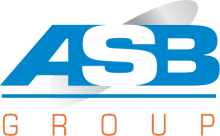 The ASB-Group was created in 1994 from the merging of the Thermal Battery activities of Aerospatiale and Saft, both active on the domain for several decades. It benefits from its shareholders AIRBUS and Saft, both reputed for their expertise.
With the creation of her subsidiaries in 1996, 2006 and 2016, ASB-Group offers an experience of more than 60 years in a domain combining various complex technologies.
In 1998, ASB created its activity of hermetic sealing, ASB Hermetics, proposing specific solutions on the demanding markets.
This heritage is the security of a high product reliability in the electrochemistry sector, in which the experience counts.