CeeD – where 'know how' meets 'can do'
You are here

You are here:
Home > Merlin ERD Ltd
Merlin ERD Ltd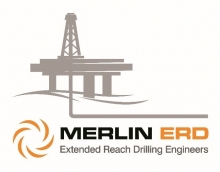 As remaining hydrocarbon reserves become ever smaller and more difficult to access, so ever more innovative technologies are required to exploit these. Merlin ERD Ltd is the world leader in Horizontal and Extended Reach Drilling Engineering, allowing oil and gas companies to drill further, faster and at greatly reduced risk. This proven approach makes marginal fields economic, allowing ever smaller, previously ignored pools to be brought to market.
Merlin are the latest in a distinguished history of British Engineering success stories leading the world. Driven by a passion for advancement, engineering success and lifetime learning, it is no surprise that they have sponsored the Bloodhound SSC since 2011. This UK's attempt to break the land speed record, then 1,000mph and inspire the next generation of scientists and engineers, is a great fit with Merlin's core value of "putting something back".  Merlin ERD also has strong associations with aviation; one of the directors flies a Spitfire (which he built!) and the company maintains the Spitfire gate guardian at Edinburgh airport on behalf of 603 City of Edinburgh Squadron. Several of the company's personnel are members of the prestigious Institute of Mechanical Engineers (IMechE) and an Aston Martin DB9 pool car sets the company apart and provides exceptional PR material.
Since inception Merlin ERD Ltd has enjoyed exceptional growth, remaining in profit through the darkest days of the recession and adding to its headcount in 2016, despite the low oil price. Merlin's projects span the globe with experience in 34 countries from the Americas to Africa and Australasia. Over 90% of business is from returning clients, or their recommendations.
As subject matter experts Merlin provide university guest lectures both in technical and commercial disciplines. They have a lot to share, not only in the successes they've achieved, but the mistakes and difficulties that are part of any exceptional business journey. The string of accolades and requests for contributions to industry seminars exemplify this success, including awards and commissions from their peers (SPE - Society of Petroleum Engineers & IADC - International Assoc. of Drilling Contractors), Scottish Enterprise, HSBC bank, local business groups and TWO Queens Awards for Enterprise.
It is humbling to hear that amongst all these achievements they cite the contributions that they are proudest of are the chance to create local jobs that otherwise would not exist, the ability to make a positive contribution to the economy and the joy of watching individuals become a team, able to contribute more than the sum of its parts. Merlin is about Doing it Right, and with this approach, the best is clearly still to come.