CeeD – where 'know how' meets 'can do'
You are here

You are here:
Home > JWF Group
JWF Group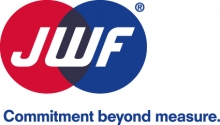 JWF are engineering specialists in measurement and instrumentation.
We use our engineering and application expertise to provide customer support alongside our world-class instrumentation products and services.
Throughout the years JWF has been partnering with world leading instrumentation companies such as ABB, WIKA, Flexim and Canalta.
From innovative engineering solutions for LPG ships to supplying the complete instrumentation package to the new Macallan distillery and delivering offshore flow surveys, JWF delivers inventive measurement solutions to a diverse range of industries.
Instrumentation products:
•            Flow Meters
•            Pressure Instrumentation
•            Temperature Instrumentation
•            Level Instrumentation
•            Instrument Valves
•            Consistency Transmitters
•            Recorders and Controllers
•            Actuators and Positioners
Measurement Solutions/Engineering Services:
•            Flow Surveys
•            Flow Meter Hire
•            Tank Calibration
•            Design and build of panels and skids
•            Installation and Commissioning
•            Calibration Services
•            Training