CeeD – where 'know how' meets 'can do'
You are here

You are here:
Home > John White and Son
John White and Son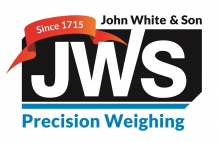 At John White and Son (JWS) we focus on providing our customers with innovative weighing solutions that meet their needs. Innovation and engineering excellence has been gained through our ability to design and deliver the best solutions to customers across diverse industries.
We are a one stop shop for industrial weighing applications, from weighbridges, grain weighers, check weighers, belt weighers, platforms, integrated software, applications and process weighing.
JWS carry out all types of weighing services & calibrations to keep customers compliant with legislation. We carry out routine maintenance, in varied industries: whisky, quarry & construction, transport, waste & recycling, food processing, factories, engineering and farming among others.
The technical expertise gained over the 300 years combined with R&D which is part of our continuous learning objective we guarantee excellent service. We collaborate customers and institutions to find solutions that add value to the customers and all the stakeholders.