CeeD – where 'know how' meets 'can do'
You are here

You are here:
Home > Here's The Plan
Here's The Plan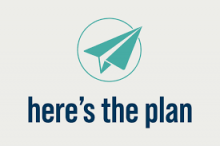 Here's The Plan is an energy consultancy with a particular focus on helping clients meet their sustainability and compliance goals.  We arrange green energy contracts and manage them for our clients for the duration of the contract, taking the lead on disputes with suppliers, bill validation and ensuring the client has nothing to worry about with their utilities.
We work with our clients to develop a bespoke plan for their business needs, through green energy procurement, on-site energy generation through Solar PV, energy efficiency changes such as installing LEDs or EV charging points or monitoring consumption and helping to reduce by changing human behavior within their organisation.
We produce carbon reports for our clients to their required specification (SECR or otherwise), provide comparisons and benchmarking against previous performance or similar sized businesses, and normalise the data included to allow them to use it to make meaningful changes to their operations. We also offer bespoke Telecoms and Merchant Services products to businesses of all sizes and needs.