CeeD – where 'know how' meets 'can do'
You are here

You are here:
Home > Glasgow Caledonian University
Glasgow Caledonian University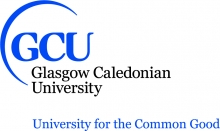 Glasgow Caledonian University is a vibrant, innovative and multi-award winning University for the Common Good.
We have experts in AI, energy and construction, are a leading provider of management, business, law and social science education and are the largest provider of nursing and midwifery education. We deliver applied research and knowledge exchange solutions to private, public and voluntary sector partners and our areas of our expertise are outlined below.
We are also one of Scotland's main suppliers of part time degrees and provide a wide range of Graduate Apprenticeship Programmes offering innovative work based education and learning.
Centres of Expertise
The BEAM Research Centre focus is on maximising social, economic and environmental benefit through the effective development, use and revitalisation of the built environment and through engagement with the communities involved.
Climate Justice - takes a global lead in the delivery of high quality policy relevant research for development, teaching/learning and broadening knowledge in the area of climate justice
Yunis Centre ¬ - our research evaluates the impact of social business creation on the lives and health of disadvantaged communities
Centre for Living - aims to make a direct contribution to the UN's Goals to ensure 'Healthy lives and promote well-being for all ages'
The Moffat Centre is the UK's largest university based consultancy and research centre for tourism and travel market research and business development.
Particular areas of research expertise and industrial training include:
 
Computing and Interactive Systems Mechanical, Electrical & Environmental Engineering Construction & Surveying
• AI and Machine Learning
• Big Data
• IOT
• Serious Gaming
• Cyber Security
• Industry 4.0
• VR and AR
• High Voltage Design & Monitoring
• Renewable Energy Technologies
• Materials and Corrosion Coatings
• Bulk Solids Handling
• Computational Fluid Dynamics
• Compressor Fan Design
• Fire Safety Design
• Health & Safety
• Waste & Resource Management
• Building Performance
• Building Energy Modelling and monitoring
• Heating and Ventilation
• Construction Management
Business and Society Health & Life Sciences CPD Courses, include
• Accountancy, Finance and Economics
• Events, Sport and Tourism Management
• Fashion, Marketing and Retail
• Human Resource Management (HRM)
• Management: Innovation, Operations and Strategy
• Law & Risk
• Media and Journalism
• Social Sciences
• Applied Vision Research
• Infection Prevention
• Musculoskeletal Health
• Healthy Lives & Relationships
• Ageing Well
• Living with stroke and other long-term conditions
• Media and Journalism
• Social Sciences
• Sexual Health & Blood Borne Viruses
• Construction Management
• Building Regulations
• Fire Modelling
• Digital Skills
• Human Resources
• Management