CeeD – where 'know how' meets 'can do'
You are here

You are here:
Home > Fife Chamber of Commerce
Fife Chamber of Commerce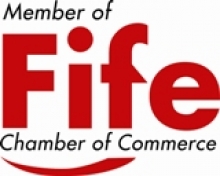 Fife Chamber plays its part in the recovery through our programme of Direct Services and the opportunities it provides local businesses to increase trade in the home and export markets. We will also represent our members in:
Promoting business engagement and leadership in Education, Training and Skills
Broadening the recovery base through Increasing International Trade
Lobbying for Increased Investment in improved Infrastructure and Communications
Promoting efforts to Reduce Energy Costs and Consumption
Taking advantage of opportunities in local procurement presented by new legislation
Working with local government to reduce the negative impacts of regulation
We are fully committed to working with all businesses in Fife, in all Sectors, of all Sizes, to grow the Fife economy. We hope businesses will join us in this work to strengthen the voice of business in Fife.