CeeD – where 'know how' meets 'can do'
You are here

You are here:
Home > ETZ Ltd
ETZ Ltd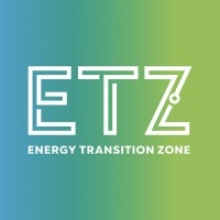 ETZ Ltd is a not-for-profit company enabled by significant funding from the private sector, Opportunity North East, and both the Scottish and UK Governments. Our clear vision is to reposition this region from the oil and gas capital of Europe to the Net Zero Energy Capital of Europe.
The delivery of a successful energy transition will take investment in strategic infrastructure, technology and innovation, supply chain development, and skills – and that's exactly what ETZ Ltd has been set up to do. ETZ Ltd delivers market-leading programmes specifically designed to create a stronger more diverse and resilient regional energy supply chain, one that is capable of delivering clean energy market solutions. The combined Supply Chain Pathway And Challenge Fund, supported through Scottish Government Just Transition Funding, provides businesses with a range of initiatives. To date, ETZ Ltd has engaged with well over 500 companies across our supply chain initiatives so they can further their own energy transition ambitions.
The Energy Transition Zone (ETZ) is a 250 ha site close to the new £420 million Aberdeen South Harbour. The Zone will comprise of a significant majority of revitalised brownfield accommodation alongside a new release of development sites, providing businesses with the unique opportunity to invest in the largest dedicated energy transition complex in Scotland.
A comprehensive investment programme is underway to deliver market-ready properties and sites for high-value manufacturing and the wider energy transition supply chain. This coordinated investment will include a Marine Gateway and the creation of specialist campuses for Offshore Wind, Hydrogen, Innovation, and Skills that will position the region as a global leader in energy transition. In addition, the Community & Energy Coast will include an upgraded publicly accessible Green Network and make significant enhancements to existing green and biodiverse spaces.