CeeD – where 'know how' meets 'can do'
You are here

You are here:
Home > DPS Group
DPS Group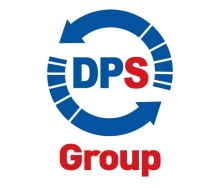 INTRODUCING DPS GROUP DPS Group is one of the UK's only full integrated Electrical, Instrumentation & Control (EI&C) companies. We help some of the world's highest profile brands by working with them to find solutions which are operationally efficient, and drive profitability.
We work across a range of sectors including: • Bio-energy • Food & Beverage • Oil & Gas • Pharma • Paper • Petrochemical • Pharma • Power
We offer an end to end approach to projects including: • Analysis & research • Design • Build • Installation • Ongoing maintenance • Ensure compliance • Futureproofing and development
This integrated approach to EC&I means that DPS Group is trusted to deliver solutions which are cost-effective, creative, mitigate risk and, reliable. DPS Group employs around 60 full-time staff, all of whom are highly trained in their specialist EI&C area. All colleagues receive opportunities to acquire new skills through training and rigorous development programmes.
Our base in central Scotland, right on the country's integrated transport network ensures we're able to work across the UK. Our current work has taken us to every corner of Britain. Some of our clients have included: Babcock, SSE, Petrofac, Burton's, Johnson Mathie, Veolia, Fourstones, and Kettle Produce.
DPS Group is also committed to the development of "rising stars" through our Modern Apprenticeship (MA) programme in partnership with Fife College. And as a business, we support our community, through our DPS Group Local Heroes programme, which provides funding for community-based groups and smaller charities.
Visit our website: www.dp-sgroup.co.uk Find us on LinkedIn: www.linkedin.com/company/dps-group Follow us on Twitter: www.twitter.com/DPSGroupLIVE Contact us: enquiries@dp-sgroup.co.uk