CeeD – where 'know how' meets 'can do'
You are here

You are here:
Home > CLS Fabrication Ltd
CLS Fabrication Ltd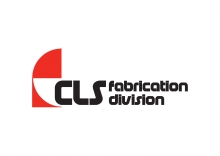 With over 40 years of staff experience and operating from one of Scotland's best equipped sheet metal fabrication facilities, we here at CLS Fabrications have evolved a comprehensive range of in-house processes enabling us to supply sheet metal fabrication and contract batch manufacturing across several industries within the UK.
With our continual reinvestment into the latest Amada CNC laser flat sheet and tube profiling, CNC Turret Punching and CNC Press Brake machinery driven by Solidworks and Sigma NEST 3D CAD/CAM software, CLS Fabrication is committed to supplying a cost effective, streamlined, and workable manufacturing solution to the industries we service.
Our state-of-the-art sheet metal work and fabrication facilities coupled with the latest manufacturing technology, which is operated and serviced by a highly skilled and motivated workforce boasting a wealth of technical and practical experience. The latest CNC Laser Cutting Technology together with CNC Turret Punching and CNC Multi Axis Forming enables us to provide a cost effective and quality product from design to manufacture.