CeeD – where 'know how' meets 'can do'
You are here

You are here:
Home > Chivas Brothers Ltd
Chivas Brothers Ltd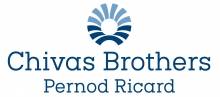 Chivas Brothers is the Scotch whisky and premium gin business of Pernod Ricard, the world''s co-leader in wine and spirits.
Chivas Brothers is the global leader in luxury Scotch whisky with 85% market share of Scotch whisky aged 21 years old and over. The company produces, exports and markets some of the world''s best known and highest quality malts, blends and premium gins.
Following Pernod Ricard''s acquisition of Seagram Chivas Brothers was established in 2001, the company's Scotch whisky portfolio was further extended with Pernod Ricard''s acquisition of Allied Domecq in 2006.
Scotch whisky is one of the key priorities for Pernod Ricard, representing over 20 million cases and 24% of all spirits sales volume of the Group.
Chivas Brothers owns four of Pernod Ricard's top 15 strategic brands
Chivas Regal which is the most prestigious blended Scotch whisky in the world and a truly global brand – 4.5 million nine litre cases are sold annually across all continents.
Ballantine's which is the No 2 Scotch whisky in the world and the 10th largest spirit brand in the world.
Beefeater Gin
The Glenlivet