CeeD – where 'know how' meets 'can do'
You are here

You are here:
Home > Belmont Trading UK Ltd
Belmont Trading UK Ltd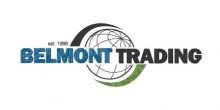 Belmont Trading UK Ltd (formerly known as Datec Technologies Ltd) based in Kilwinning, is one of the leading electronics recyclers and IT Asset Management companies in Europe, servicing a wide range of clients from SMEs, medium sized OEMs, through to large Blue Chip Clients.
Our core competence is in the recycling of populated printed circuit boards where we recover value from the board precious metal content and remarketing of recoverable chips. Surrounding this core competence is a range of other electronics recycling services, which in effect allow us to offer a "wall-to-wall" capability to our client base. This means we can recycle from complete EOL product/systems, such as mobile phones, PCs, full monitor teardown and recycling, board scrap, right down to component level (excess/surplus and inactive, passive and active component inventories). This process benefits from in-house precious metal recovery where appropriate.
The company has the benefit of excellent logistics and a fully trained and skilled workforce. We share in the concern that the recycling of equipment should result in negligible waste or impact on our environment, and to this end maintain a rigorous control of our procedures.
Our operational systems have been environmentally and independently audited by leading PC manufacturers.
We are an ISO 9000 approved company, and registered by SEPA as a Waste Manager and Carrier. With total security in mind, our comprehensive systems are backed up with 24-hour internal and external video monitoring.
Our attention to detail extends to the structured manner in which we process material. The expertise and worldwide nature of the Group Companies means we can offer the best financial return to our customers.
The significant repeat business is testimony to our discrete and efficient service. All details are systematically documented, concluding in a detailed settlement report for the client.
We are owned by Belmont Trading (www.belmont-trading.com) and Sipi Metals (www.sipimetals.com) of the US who have excellent credentials in the fields of component recovery/remarketing and precious metal refining respectively.