CeeD – where 'know how' meets 'can do'
You are here

You are here:
Home > Astrak
Astrak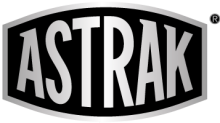 Astrak has been providing undercarriage and wear part components for more than 18 years and we are now a respected market leader in the earthmoving equipment parts arena.
Our attention to the small things makes us stand out. In-depth knowledge of our industry means that we are constantly striving to provide innovative and effective products.
We combine common sense with inventive solutions to meet the demands of the ever-changing requirements of our customers.
We strive to share the experience we acquire across our business, which now extends to eight facilities worldwide. Our technically trained and experienced sales staff are available to discuss, advise and assist you in delivering the right products for your needs.
Quality Approved Components
When it comes to quality, Astrak won't let you down. We hold ISO 9001, ISO 14001 and ISO 45001 certifications and all products are manufactured in IS0 9001 approved production facilities with rigorous quality control procedures.
You can be assured that our parts will excel in the most demanding environments. A finely-tuned stock control program coupled with a highly organised warehousing and logistics system allows Astrak to have the parts you need available when you need them, minimising machine downtime.
Investment
Astrak is constantly growing our team through training and personal development programs, fully recognising that they are our most valuable asset.
Our team continuously improves and increases our product range to give our customers even more choice and assurance.
We are continually improving our facilities and processes to keep pace with our growth aspirations.
Finally, we are constantly improving and upgrading our IT and customer communication systems to ensure we stay at the cutting edge of technology. Investment not only safeguards our future but our customers' future too.
Astrak is genuinely a partner you can trust and our vision is simply to be the best supplier of undercarriage parts in Europe.