CeeD – where 'know how' meets 'can do'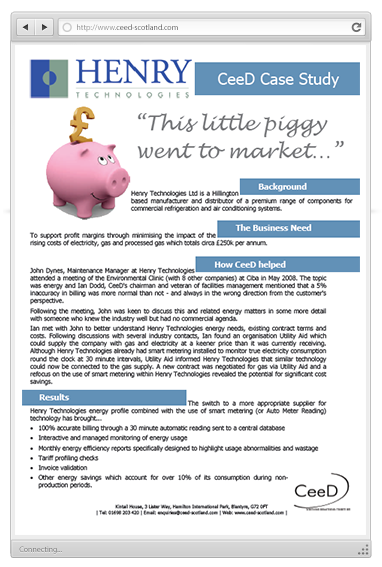 Henry Technologies
"Going to the energy market"
Henry Technologies Ltd is a Hillington based manufacturer and distributor of a premium range of components for commercial refrigeration and air conditioning...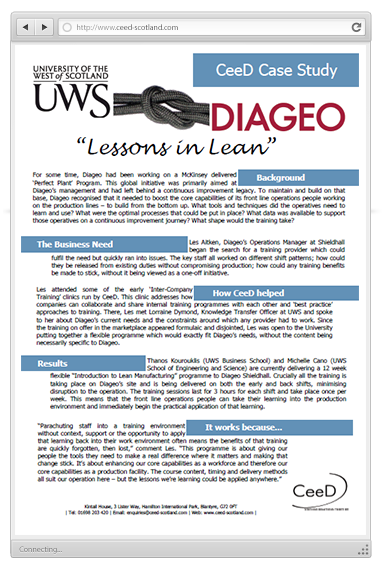 Diageo
"Operators learn lean lessons"
For some time, Diageo had been working on a McKinsey delivered 'Perfect Plant' Program. This global initiative was primarily aimed at Diageo's management.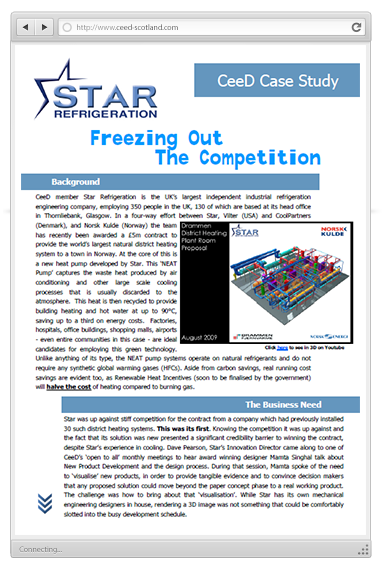 Star Refrigeration
"Giving the competition the cold shoulder"
CeeD member Star Refrigeration is the UK's largest independent industrial refrigeration engineering company, employing 350 people in the UK.
Portakabin
"Flushed with success"
For 3.5 days in mid-July, a field near Balado in Perth & Kinross hosts the "T in the Park" festival and in doing so becomes the 6th largest urban conurbation...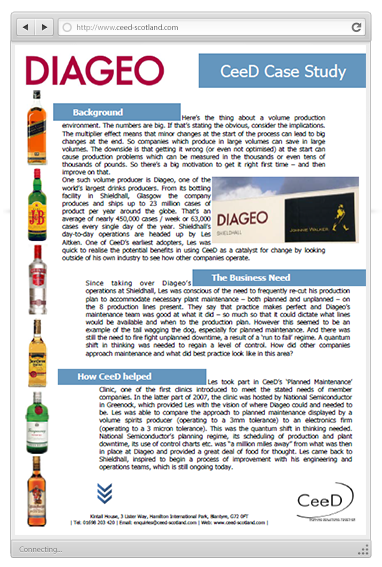 Diageo
"In good spirits with an extra 3m cases"
Here's the thing about a volume production environment. The numbers are big. If that's stating the obvious, consider the implications.