CeeD – where 'know how' meets 'can do'
You are here

You are here:
Home > Ferrari Packaging
Ferrari Packaging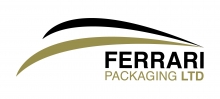 Established in 2002, Ferrari Packaging Ltd. has become one of the fastest growing packaging companies in the UK, offering a full range of protective packaging solutions to our customers.
Our reputation has been built on quality, competitive pricing and the very highest levels of service from point of order.
We carry from stock one of the largest ranges of packaging materials to offer packaging solutions to a wide range of industries including FMCG, eCommerce, Electronics, Manufacturing, Oil & Gas & many more.
With over 50 years in the packaging industry, the Ferrari Packaging team can help your business by challenging the status quo to reduce costs, improve efficiencies and add value to your business.
I hope that by browsing our website you identify packaging solutions which will help you to achieve these objectives.
Please contact us to give us the chance to work with you and demonstrate how Ferrari Packaging can benefit your business.