CeeD – where 'know how' meets 'can do'
You are here

You are here:
Home > Capital Document Solutions
Capital Document Solutions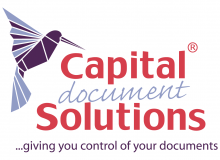 Capital Document Solutions partner with leading global brands including Ricoh, Konica Minolta, HP, and Laserfiche to bring you the latest document solutions.
We help progressive organisations save time, save money and achieve total peace of mind by bringing value added expertise to your office technology in a personal and professional way.
We will help you reduce your costs and environmental impact. Our extensive range of market-leading products means we can provide the best solution for your specific requirements.
Founded in 1979 by Tom Flockhart, our headquarters are in Edinburgh with branches in Glasgow, Dundee, Aberdeen, Inverness and Shetland. Our dedicated regional Service Centres deliver a truly national service with a local response. This pro-active and comprehensive service model strongly differentiates us from the competition.
Our experienced professionals serve a wide diversity of clients – from large Public Sector organisations to Corporates and SMEs. We supply printers, multi-functional devices, production printers, wide-format devices and a range of intelligent print management and electronic content management solutions. Our Managed Print Service is very popular with clients as senior managers endeavor to reduce their budgets and work smarter.
Our culture is about strengthening ourselves, our business and, by our actions, strengthening yours.
Our experienced professional teams deliver more than just technology and solutions – they make a real difference to your business – giving you a tailored document solution that will deliver efficiency gains, a reduction in your costs – giving you a leaner, greener and more productive office.
Please visit us at www.capital-solutions.co.uk.